Chief spokesman Pakistan Tehreek-e-Insaf (PTI) Naeem ul Haq disowned Mufti Qavi, whose selfies with  Qandeel Baloch went viral on social media.
In a Tweet  message on Tuesday, Haq denied that Mufti Qavi was head of PTI's ulema wing.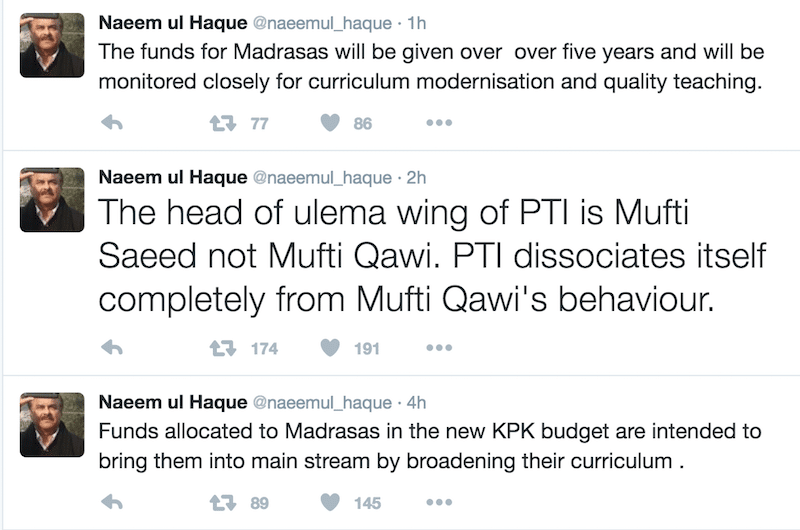 "The head of ulema wing of PTI is Mufti Saeed not Mufti Qawi. PTI dissociates itself completely from Mufti Qawi's behavior," he said.
 He further clarified that the funds for Madrasas will be given over five years and will be monitored closely for curriculum modernisation and quality teaching.
He said that funds allocated to Madrasas in the new Khyber Pakhtunkhwa budget are intended to bring them into main stream by broadening their curriculum.
He was referring to allocation of funds by the KP government for Haqqani Madrassa