On the Supreme Court's directives, a first information report (FIR) was registered against Arshad Sharif's brutal murder in Kenya.
In the FIR registered at Islamabad's Ramna Police Station, Waqar Ahmed, Khurram Ahmed, and Tariq Ahmed Wasi are the main suspects in the murder.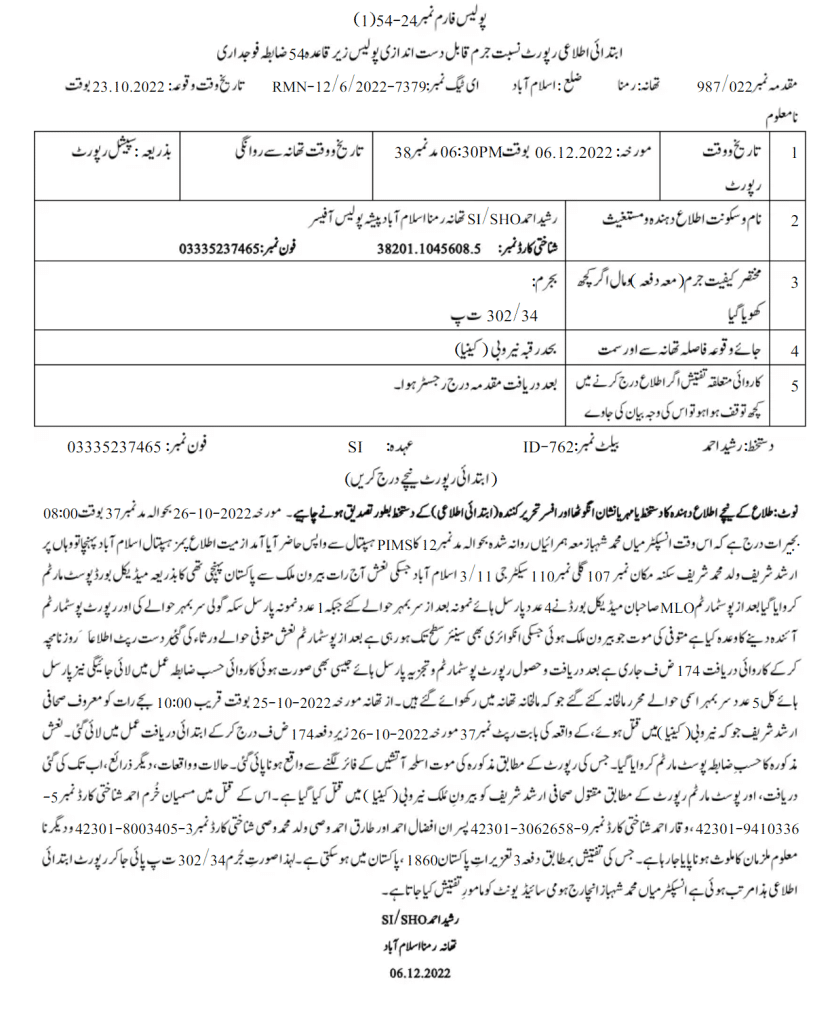 The development comes hours after the court ordered the government to file an FIR and submit a fact-finding report.
Chief Justice Umar Ata Bandial issued the directions today at the hearing of the suo motu notice of the journalist's killing.
"The journalism community in the country and the public at large are greatly shocked and disturbed by the senior journalist's death," the apex court remarked.
PTI and other parties have asked the Supreme Court to investigate Sharif's death.