Pakistan People's Party (PPP) chairman Bilawal Bhutto Zardari  (BBZ) demanded the arrest of culprits behind murders of Sindh police officials and PPP party workers.
In a message at Twitter @BBhuttoZardari, BBZ said that 'NamaloonAfrad" killed PPP's district office bearer and local councilor Nazir Baloch. He said police personnel and PPP workers were even attacked yesterday.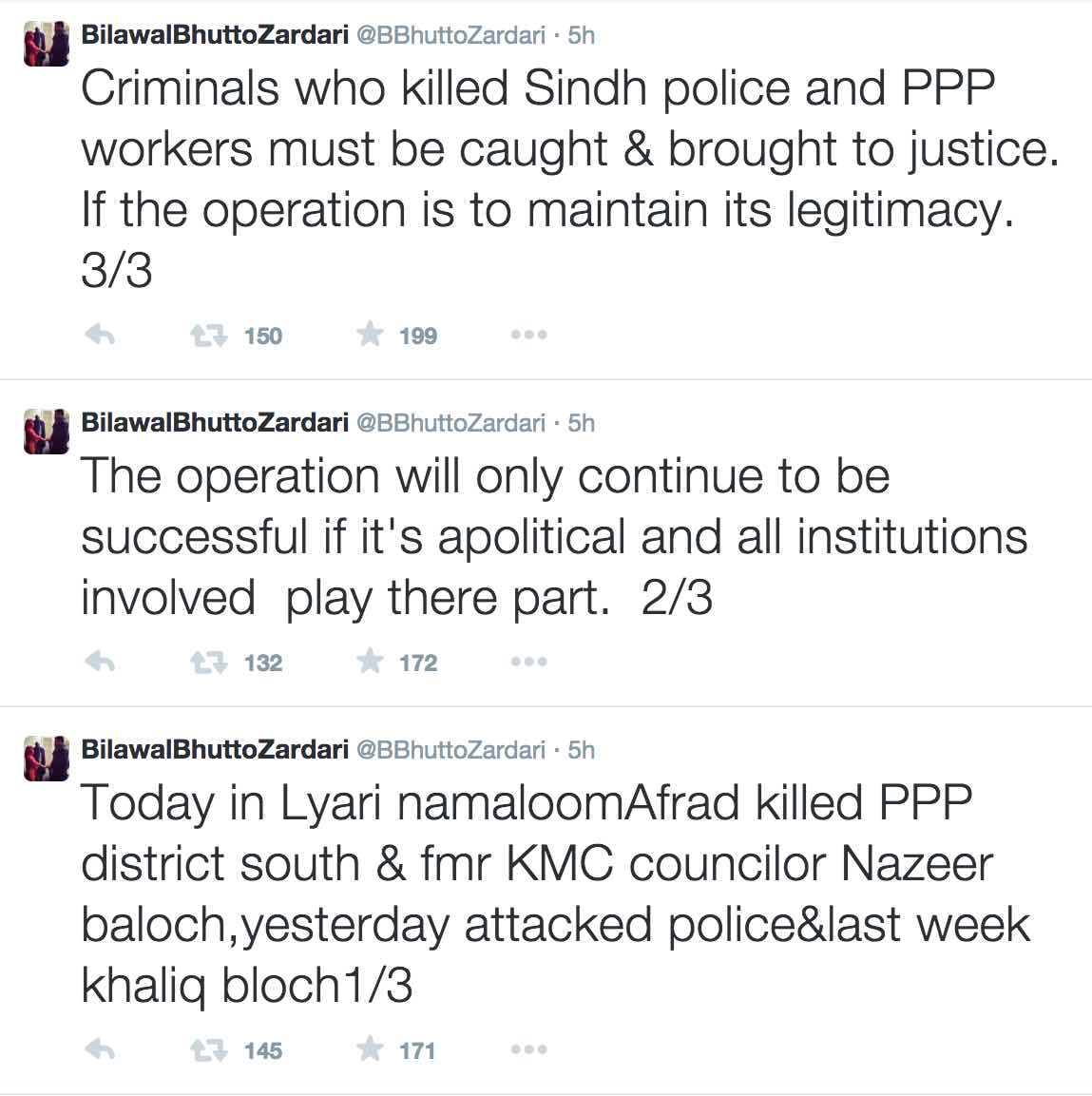 BBZ demanded the accused must be caught and brought to justice.
Commenting about the Karachi Operation, he said the Karachi operation will only be successful if political institutions and other departments function with responsibility.