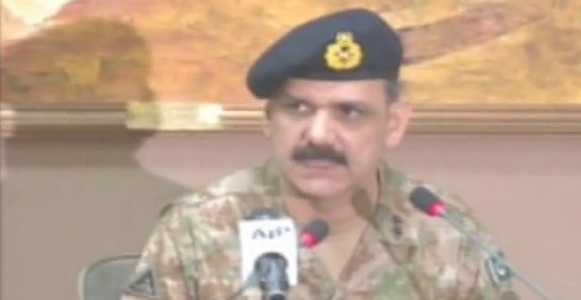 The death toll in the militant assault on a Army school in Peshawar rose to 141.
Director General ISPR Maj-Gen Asim Bajwa in a press briefing in Peshawar said that 132 students and nine staff members were killed in the deadly assault at Army Public School in Peshawar.
DG ISPR said  "There were 1100 registered children in the school, out of which 960 children and five staff members were rescued by troops,"
He further clarified that, 121 children, 3 staffers were wounded. "Seven gunmen wearing suicide vests and carrying explosives barged into the school from back side and went straight to Auditorium and started firing indiscriminately,"
"They had no plan to take students hostage, their plan was to kill innocent students, which they did," he said.
Later, the attackers were pushed to administrative block by quick response force which arrived at the scene in 15 minutes.
He said that Army chief General Raheel Sharif cut short his visit to Quetta and reached Peshawar to monitor the situation himself.  He moved a specialized unit to the school.
The army spokesman said that nine troops were wounded in the attack.