Novak Djokovic reached the Australian Open third round after beating Frenchman Enzo Couacaud 6-1, 6-7(5), 6-2, 6-0.
Novak Djokovic lost the 2nd set and had to be treated for left-leg hamstring pain, but he managed to win the game.
Djokovic went to the chair umpire in the fourth set when he was 2-0 up and serving at 40-30. He couldn't stand the crowd's yelling from the stands.
Djokovic complained to the umpire and said, "The guy's drunk out of his mind, and he's been provoking; he wants to get in my head,"
"What are you going to do about it? Why don't you get the security to get him out of the stadium?"
Novak responded bluntly when the chair umpire noted that the fan had come to watch tennis. "He's not here to watch tennis," Novak said
The stands erupted as Djokovic approached the umpire. Three fans dressed as 'Where's Wally/Waldo' gestured from the stands for the cameras. A security officer reached the three fans and asked them to leave the Rod Laver Arena.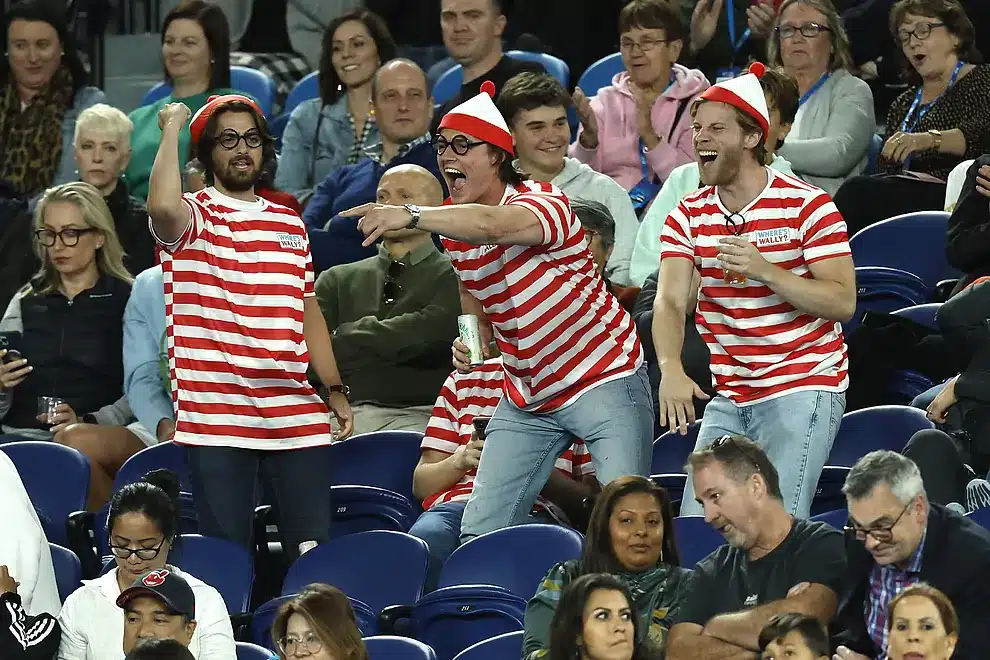 Unlike the previous Australian Open (AO). Noval has received fan support since arriving in Australia to play in Adelaide and the season's first grand slam.