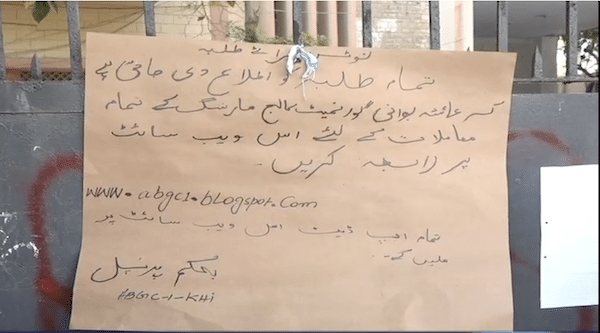 The Sindh High Court on Saturday suspended the order  of the local city court to seal Aisha Bawani Government College. 
The Sindh High Court suspended the order issued by a local court to seal the college.
Students of the Aisha Bawani College welcomed the decision by the Sindh High Court to reopen the vicinity of Ayesha Bawani Government College.
Early this morning, students of the college gathered outside the college gate.
The college was sealed on Friday as per the court.
The decision was taken by the city court a day earlier after it was found that rent amounting to Rs 8500,000 had not been paid to the Secretary Education and Coordinator Officer District.
The decision by the city court had cast a shadow over the future of hundreds of students who are currently admitted in the college.
Aisha Bawany College is among the country's oldest colleges that were nationalised by the Zulfikar Ali Bhutto government.