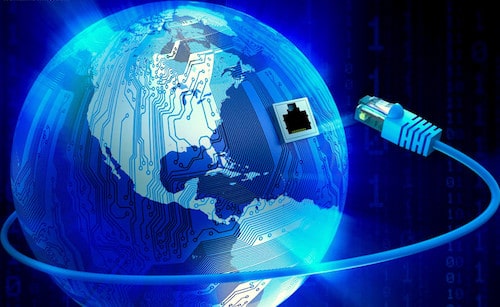 Internet services in Pakistan has disrupted early Saturday due to a major fault in the international cable system IMV.
According to sources, the disruption in the 13000 km-long IMV cable (India till France) affected by a technical fault near Jeddah.
Pakistan Telecommunication Company Limited (PTCL) spokesperson talking to locals news channel 'Geo News' said "An international consortium is trying to determine the technical fault and time required to fix it,"
Authorities were unable to fix the inoperative CMV 4. Of the six internet cables available in Pakistan only two are presently operative, as three remain affected by the technical fault
According to General Manager PTCL Imran Janjua, efforts are underway to shift the internet to other cables.
TWA and Pakistan Telecommunication Limited (PTCL) are the only two companies with landing rights in Pakistan for internet and voice data traffic.  (PhotoNews / Geo News)