In the second Test, Aussie captain Michael Clarke asked Steve Smith to mind his ow business we he had a friendly chat to Pakistan batsman Azhar Ali.

The incident occurred when Smith, who was fielding pitch side, had a friendly yarn to Azhar, Clarke gave him a rock.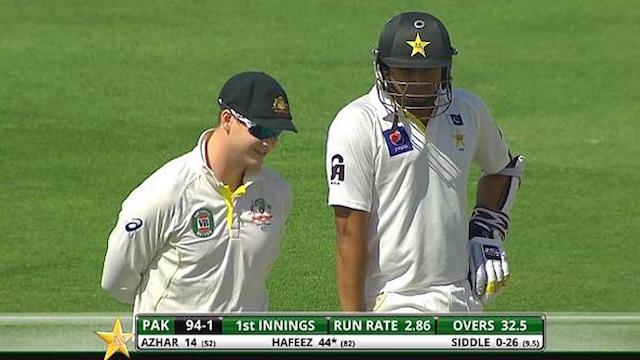 Steve Smith has a friendly chat to Azhar Ali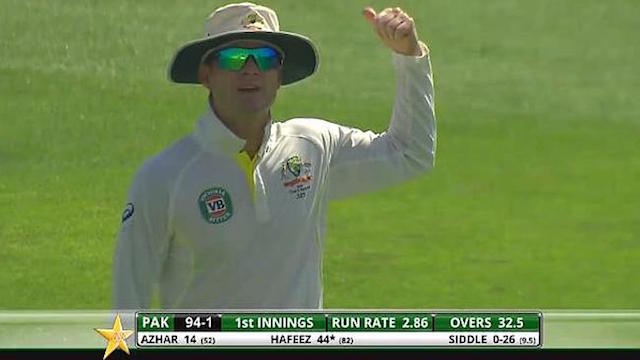 Steve! your  friends are upstairs..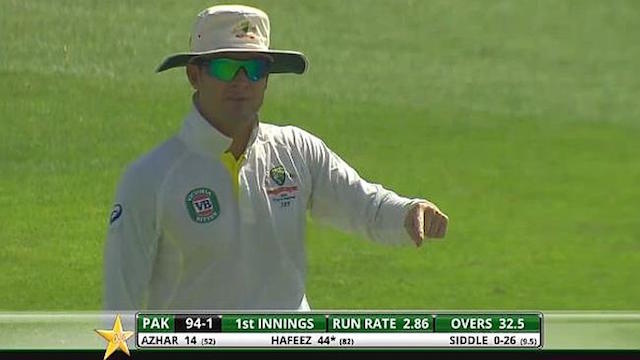 Not !…down here…….
 Commentator and former Australian Test player Dean Jones said "So he told him to zip it and he's just copped a rocket from the captain. Not a nice feeling"