After facing criticism for a photo shoot in a cemetery, renowned fashion designer Maria B apologized on Friday.
The fashion designer was criticized for shooting in a family cemetery without permission by an Abbasi family member, the local rulers of Bahawalpur.
Chang Khan, a family member, shared a screenshot of the video on Instagram and claimed that the model was dancing on his grandfather's grave.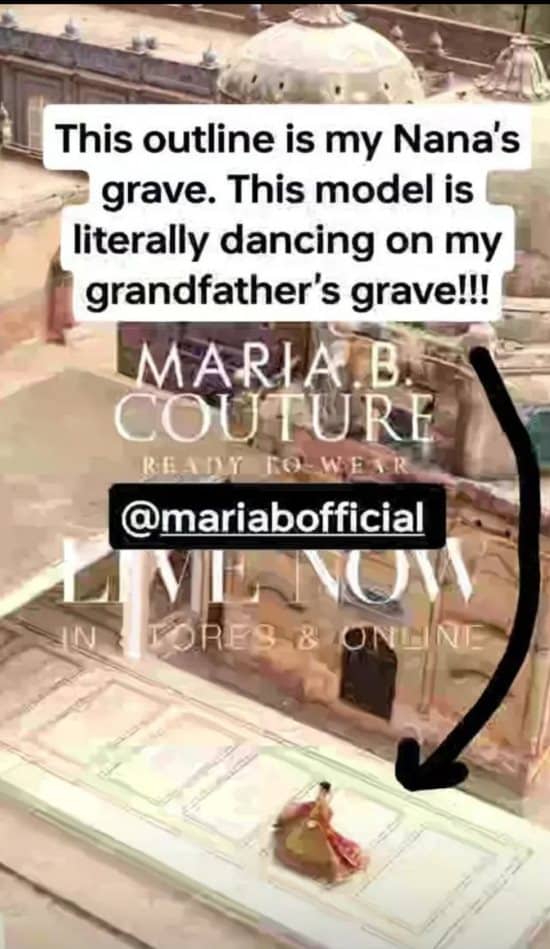 Netizens criticized the designer and called her out on the outrageous act shortly after the images went viral.
Maria B apologized and removed the video of the shoot from her official Instagram account in response to the backlash on social media.
According to the designer, the most recent photo shoot was organized and carried out by a production company to showcase Bahawalpur's magnificent cultural heritage.
"The shoot was edited and published without any knowledge of the importance and sanctity of the location. We appreciate those who called attention to this error, and we have taken prompt action by removing all pertinent content, she continued.