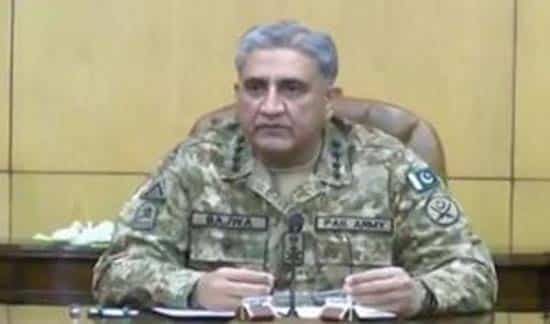 Chief of Army Staff  (COAS) General Qamar Javed Bajwa Friday visited Pakistan military Academy Kakul.
According to Inter Services Public Relations (ISPR), COAS was briefed on various functional aspects of Academy for grooming and professional upbringing of the cadets.
Talking to the faculty COAS appreciated exceptionally high standards of the premier Army institution and its efforts towards grooming of the young cadets to take on challenges of future battlefield, lead men from front and be good citizens of Pakistan with the drive, acumen and outlook to contribute to both their institution and the Country.
Earlier, on arrival COAS was received by Commandant PMA Maj Gen Abdullah Dogar.