As the league managed by Holly Sonders prepares to debut in early summer 2023, interest in "Xposed Sports" again increases.
During a question-and-answer session on Instagram, Holly Sonders, ex-golfer and influencer, described the league, featuring topless female players from various sports.
"I have the first competition almost filled out. she posted on Instagram Stories, "with several of the most beautiful women you have ever seen."
"I will oversee all activities to ensure that the girls are safe, having a good time, and enjoying themselves and that the content is of the greatest quality.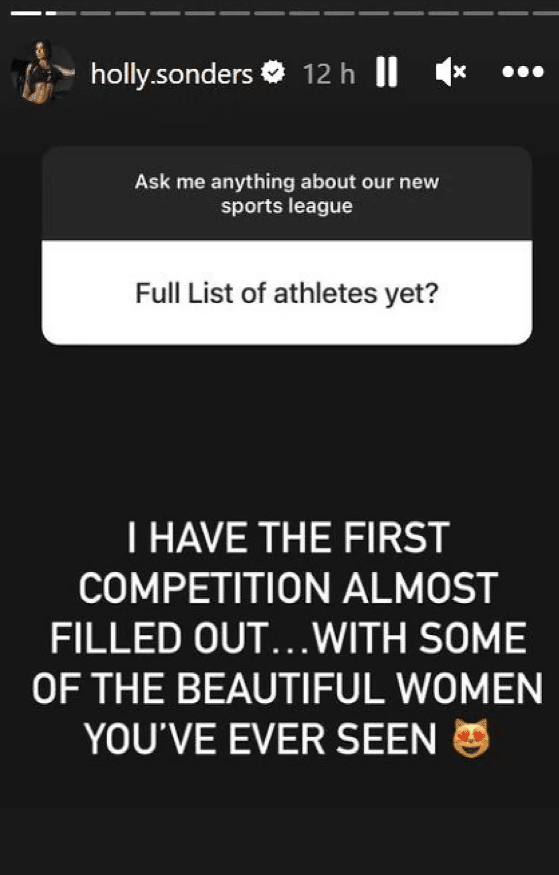 "Women will own and manage this league," the document states. Feminists ought to welcome this because it provides an opportunity for women ".
"G-strings will likely be uniform," she noted, adding the streaming platform will be unveiled in April.
Before the release of the first piece of content in May or June, production will begin in April.
Holly Sonders founded the 'Xposed Sports' league in 2021, although it was unclear at first the sport it would cover when she opened her Instagram account.
She prophesied that the Golden Girl Lingerie Sparring League will break all PPV records when it was first rumored.
"As promised, I am in the process of forming my own topless sports league."
Currently, due to her Instagram Q.
There will be tennis, bowling, golf, billiards, boxing, wrestling, track & field, swimming, basketball, and skiing.
Although Sonders is open to arranging competitions in other cities, most "Xposed Sports" events will occur in Las Vegas.