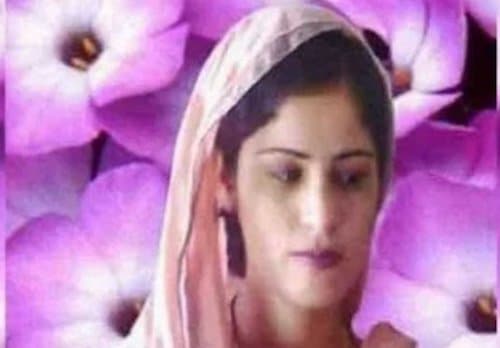 The Sindh High Court ordered the inspector general (IG) to  monitor the Tania Khaskheli murder case.
A local landlord, Khan Nohani, hail from Jhangara Bajara town of Sehwan shot dead Tania Khaskheli in her house after her family turned down marriage proposal.
On Tuesday, SHC Chief Justice Ahmed Ali Sheikh was informed by the Hyderabad DIG and Jamshoro SSP that the seven-day remand of the suspects has been obtained.
The police officers were summoned to court today after having the SHC took a notice of the case on Saturday and presented a report on the progress of the case. The hearing was then adjourned until September 29.
Relatives of Tania lined up outside Sindh High Court to demand justice for the murder of the 19-year-old student from Sehwan, who was shot to death by feudal lord Khan Noohani for turning down his marriage proposal.
Tania's relatives said they would not back down from the influential Noohani and won't rest till her murderer was punished.