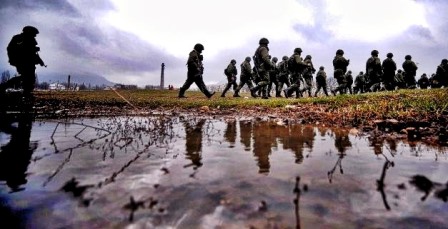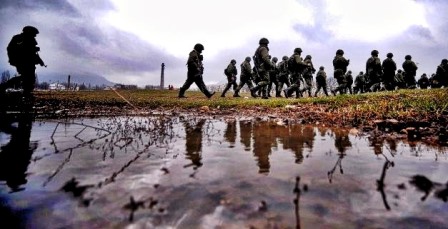 Ukraine on Monday reported a partial withdrawal of Russian troops from its eastern border, amid growing signs that the Kremlin is ready to defuse the worst East-West standoff since the Cold War.
The announcement came after a four-hour meeting in Paris between US Secretary of State John Kerry and Russia's Foreign Minister Sergei Lavrov that ended with an exchange of political proposals and an agreement to talk again soon.
Both Washington and Kiev have been increasingly worried that Moscow intends to seize southeastern parts of Ukraine with large populations of ethnic Russians following the Crimea takeover.
In Berlin, German Chancellor Angela Merkel's office said Russian President Vladimir Putin had personally informed her of the troop pullback in a phone call on Monday, while her Foreign Minister Frank-Walter Steinmeier called the move "a small sign that the situation is becoming less tense".
The United States said it would welcome any Russian move to pull its forces back, but did not confirm reports that Moscow had begun to do so.
The apparent easing of Moscow's position was offset by an unannounced visit to Crimea by Prime Minister Dmitry Medvedev the most senior Russian official to visit the Black Sea peninsula since it voted on 16 March to come under Russian rule.