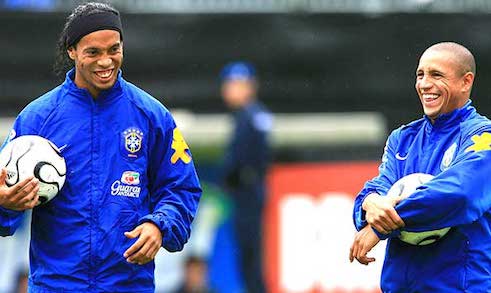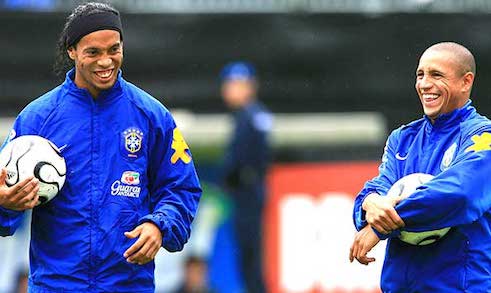 Eight international footballers, including former Brazilian footballers Ronaldinho and Roberto Carlos, are arriving in Pakistan today (Thursday).
Brazilian football celebrity Ronaldinho will be accompanied by Brazil's 2002 World Cup winning teammate, Roberto Carlos, former French midfielder Robert Pires, France's Nicolas Anelka, Portugal's Luis Boa Morte, Holland's George Boateng, England's David James and former Manchester United player Ryan Giggs.
Ronaldinho will lead the team which will play two matches during its visit to Pakistan.
The first match will be played on Saturday at Hockey Club of Pakistan in Karachi and second on Sunday in Lahore.
The match will be seven or six a side fixture to be played on July 8 evening at Abdul Sattar Edhi hockey stadium Karachi.
England's David James and Dutch star George Boateng are also among the top former players to feature in exhibition games in Pakistan.
Ronaldinho will lead one team and Ryan Giggs will captain the other side. Both the teams will be a mix-up of foreign and local players.
CEO Leisure Leagues, Ishaq Shah believes the tour will help in many ways to promote football in Pakistan. Ronaldinho will also be inaugurating a football academy being set up in DHA Lahore. (PhotoNews / Samaa News)