The ancient fort of Ranikot lies a few kilometres from Sindh. Its also known quite aptly as the " Deware-Sindh" (The great wall of sindh)  With a circumference of nearly  26 kilometres its pretty much the largest fort in the world.
"The size of Ranikot defies all reasons. It stands in the middle of nowhere, defending nothing," writes Isobel Shaw.
This mammoth  fort (situated bout 21 Kms from San on the Indus highway) is supposed to be the largest fort in the world. And a UNESCO Heritage site. Around 4 and half hour drive from Karachi. Its an absolute must see for anyone who has an interest in heritage/history/archeology.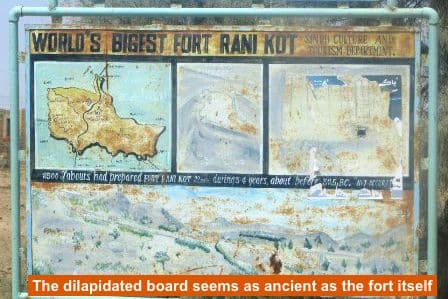 Rising straight out of the desert this mysterious fort is undoubtedly one of the most majestic sights I have seen.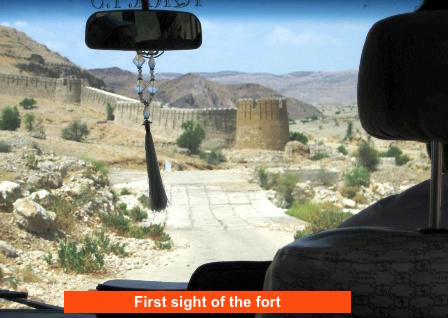 It has been rumoured to be around since Alexander the Great's armies crossed over. The Scythians. the Persians. the Mughals. the Talpurs and eventually the British. just bout every one who has been here has occupied this fort.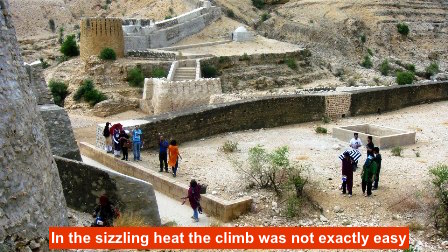 Though we wanted to explore the inner sanctums and fortresses inside the main wall where these people actually lived.. The lack of 4 wheel drive transport and the sizzling heat dissuaded us.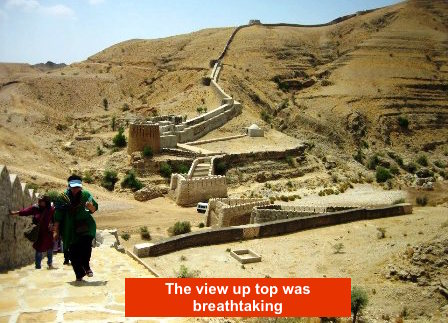 The place is miles in the middle of nowhere without any cell phone coverage.
The fort includes a fresh water spring that is its primary source of fresh water. During rainy season the little waterway becomes a raging torrent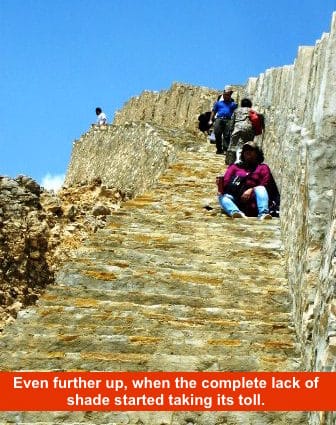 However, another school of thought maintains that the fort was first built in 1807 by the ruling Talpur elite, who intended to use it as a mountain redoubt of last resort if and when attacked.
This version of history gains credence from the fact that there is no mention of such a fort in any historical texts. Not even the Mughal historians mention this fort when their mighty armies were in Sindh around the area of modern day Sann near where this fort was supposed to have been in existence for millennia.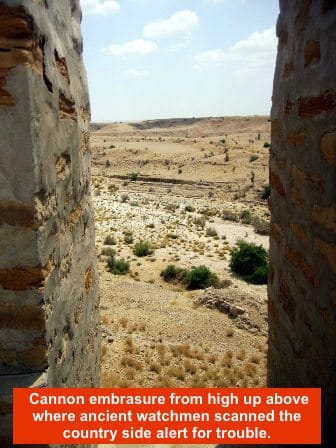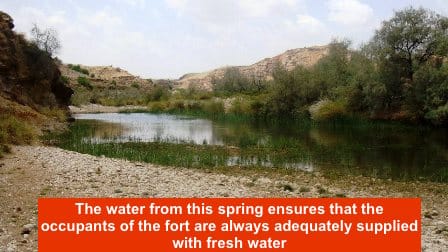 The road to the fort, though broken and potholed in places is by itself an interesting experience. Apart from the odd beggar or two sitting motionless on the road side one comes across the 'ships of the desert' placidly going their own way
Most of the fort is still essentially unexplored and I plan on going back again. There is an element of danger since there is no mobile communication and it was rumoured that bandits once lurked in those areas. No facilities of any sort that we generally take for granted such as communications, rest rooms etc.  This place pretty much throws one back a thousand years.
However, its one of the best places for roughing it out that I have ever seen and barely a few hours trip from Karachi.