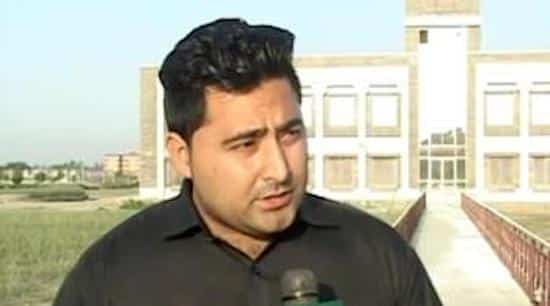 The chehlum for Mashal Khan will be observed in town Zaida, Swabi today.
Quran khawani and prayers will be held for Mashal Khan who was killed over blasphemy allegations in Abdul Wali Khan University Mardan (AWKUM).
The police have so far arrested 57 people suspected to be involved in Mashal's killing including a recent arrest of Hammad, a student of Zoology at AWKUM.
On May 16, the police arrested a lecturer of Islamic Studies and two students in Mashal's lynching case.
Wajid, alias Malang, was a lecturer at a government degree college. Other suspects included students Jalal and Sajid.
According to the police, Wajid was the right-hand man of the main accused in the case, Arif, who was on the run and had also given an incendiary speech before Mashal was murdered by a mob.
Mashal, a journalism student at AWKUM, was stripped, beaten, shot, and thrown from the second floor of his hostel by a violent mob on April 13 which had accused him of blasphemy.