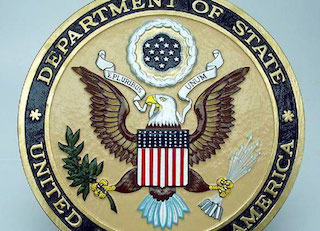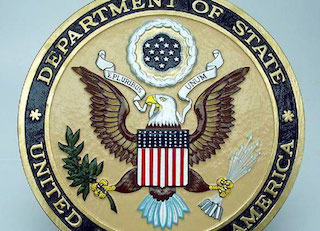 The U.S. State Department has named a self-proclaimed Pakistani charity as a "foreign terrorist organization", a status that freezes any assets it has under U.S. jurisdiction.
Jamaat-ud-Dawa calls itself a humanitarian charity but is widely seen as a front organization for the Lashkar-e-Taiba (LeT), a Pakistan-based group accused of orchestrating attacks in India, including the 2008 Mumbai attack that killed 166 people.
Jamaat-ud-Dawa's listing will prohibit U.S. entities or citizens from dealing with the organization, but will probably have little practical effect on its operations or fund raising.
The United Nations said in 2008 that Jamaat-ud-Dawa was a front for LeT and Pakistani authorities vowed to crack down.
But Jamaat-ud-Dawa continues to operate openly in Pakistan.
The group says it is currently carrying out charitable work in the remote border region of North Waziristan to help residents displaced by military operations.
"In December 2001, the Department of State designated LeT as a Foreign Terrorist Organization. Since the original designation occurred, LET has repeatedly changed its name in an effort to avoid sanctions," the State Department said in a statement on Wednesday.
"More specifically, LET created Jama'at-ud-Dawa as a front organization, claiming that the group was an 'organization for the preaching of Islam, politics, and social work'."
The U.S. Treasury Department separately announced that it was designating two LeT leaders, Nazir Ahmad Chaudhry and Muhammad Hussein Gill, as "specially designated global terrorists", imposing economic sanctions on them.