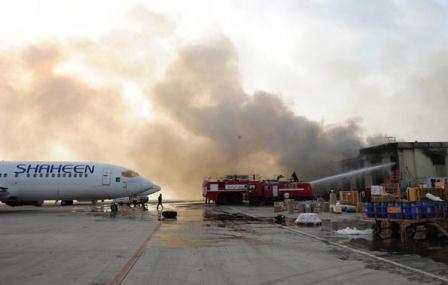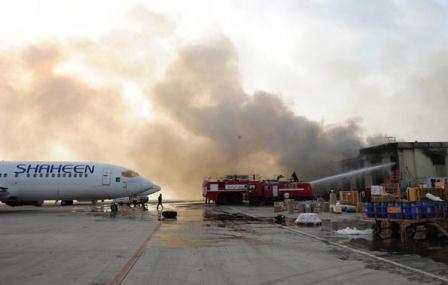 The weapons and explosives used in the attack on Quaid-i-Azam International Airport in Karachi on Sunday night might have been transported into the building before the terrorists themselves.
The security forces recovered a huge quantity of weapons after killing the attackers, but it would have been impossible for the terrorists to enter the airport carrying this many weapons on their bodies.
Officials in the Karachi police, airport and the interior ministry said the National Crisis Management Cell (NCMC) of the Ministry of Interior in a letter on June 8, 2012, had alerted the departments concerned, including the security and law enforcement agencies, about such a modus operandi of militants to target airports and airbases.
The letter had stated that the attackers may enter the key installations disguised as visitors or labourers and use a cargo company for transportation of their arms and ammunition along with explosives into the buildings. The letter stated: "Local employees might provide help to the terrorists."
The alert had warned that such an attack had been planned by Al Qaeda, Tehreek-i-Taliban Pakistan (TTP) and the Ilyas Kashmiri group.