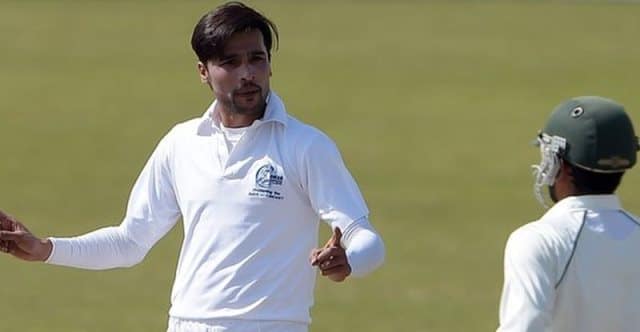 Pakistan's left-arm fast-bowler Muhammad Amir was a veritable "find of the century" for his country if only after a short stint in the international arena, but for the fact that he surrendered himself to the treacherous world of fixing.
The world will always remember the 2010 Lord's Test captain Salman Butt for being the leader of the trio in the spot-fixing scandal but also no one will ever forgive him for what he deprived Pakistan of – a bowler like Amir.
Amir has been allowed to play cricket after serving a five-year ban alongside Butt and Muhammad Asif and his return, his first legal ball, made everyone remember what he was known for. A delivery that swung in, and then, after kissing the turf, dislodged the off-stump's bail leaving the batsmen less in woe and more in awe. Before that he bowled a wide and it seemed like the two balls had told the tale of his comeback.
He had been wrong, but he was adamant to turn everything right. Unlike Butt who relied on pleading, Amir knew the only thing that could help him earn his respect back was the ball in his hands.