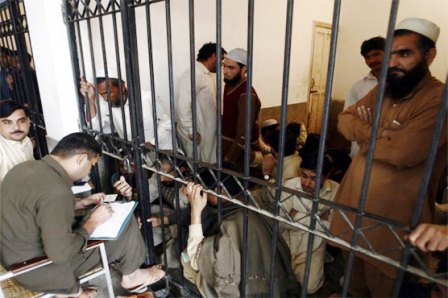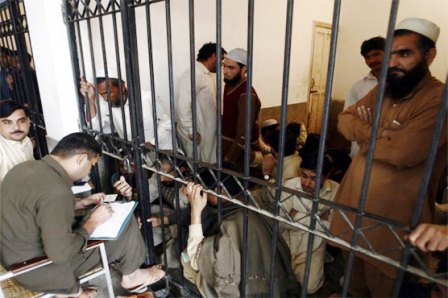 At least 117 suspected persons including 20 Afghan citizens detained by the police during a successful operation in Islamabad today.
The security arrangements have been tightened up country-wide after the Peshawar attack that killed at least 149 people, mostly children.
As per details, security forces and police officers conducted a search operation in various areas of Islamabad and taken 117 suspected people into custody.
Sources reported that as many as 20 Afghan nationals were among those arrested. Police have revealed that these Afghan nationals were having no legal documents for their stay in Pakistan due to which they were apprehended.
Moreover, security agencies have vowed to continue the search operation till the elimination of last terrorist from the country.
Earlier, a combined search operation of the police, the Rangers and the security agencies on Saturday has led to an arrest of more than 400 suspected people including foreigners.
In the context of the attack, law enforcement agencies, police and the Rangers officials conducted a combined search operation which led to the detention of more than 300 suspected people from the city.
Foreign identity holders are also included in the arrested people.
The officials also seized illegal weaponry from the possession of different people.