Cargo agents all over the country have gone on indefinite strike from today for an unlimited period against the imposition of eight per cent turnover tax on loading industry. They have taken to the streets and are attempting to impose a blockade on the cargo terminals of  ports and airports through out Pakistan.
The leaders of Air Cargo Agents Association of Pakistan and Pakistan Intl Freight Forwarders Association demanded of the government to immediately return back the new tax keeping in view the livelihood of about one million employees attached with cargo business.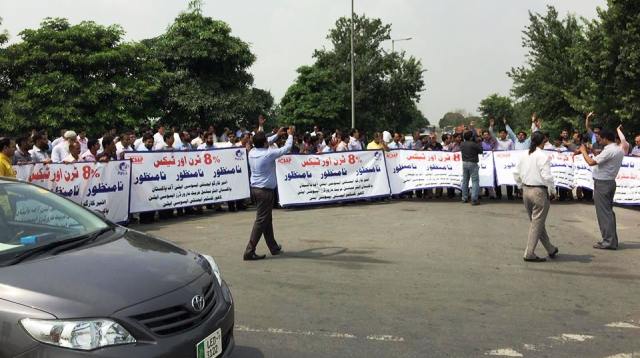 PhotoNews Exclusive:Protests in Lahore
The ACCP (Air Traffic Cargo Association and PIFFA  (Pakistan international Freight Forwarders Association have supported the strike call  and have  now also been joined by TAAP (Travel agents association of Pakistan).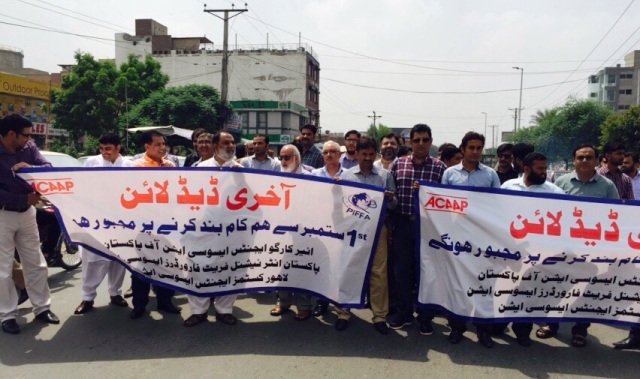 PhotoNews Exclusive:Protests in Sialkot
The protesters have taken to the roads and have blocked the ports and the cargo terminals of various  airports to hamper the free movement of goods. And as a last resort have also threatened to block the passenger terminals of different airports as well.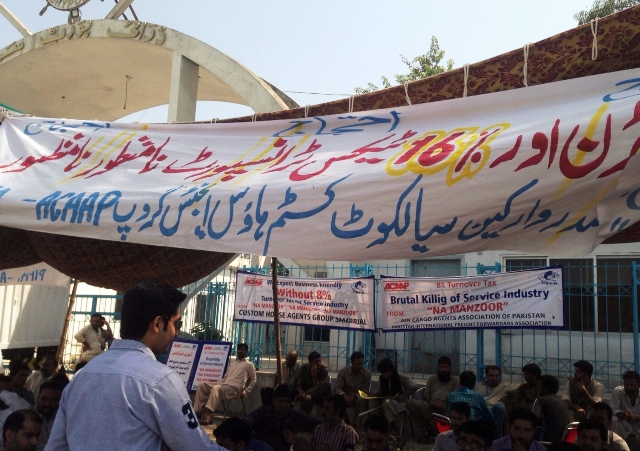 PhotoNews Exclusive:Protests in Faisalabad
The Karachi chapters of the various associations are due to address a press conference at 5 PM today at the Karachi Press club.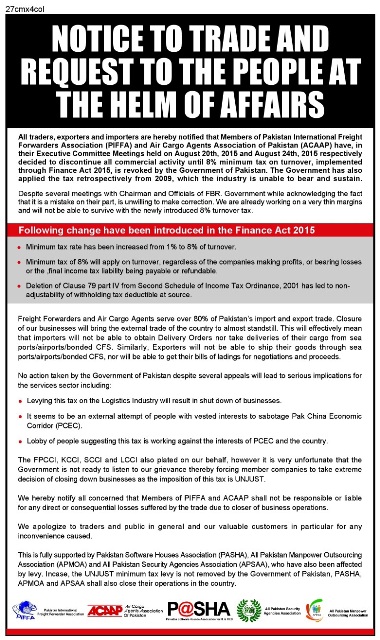 Govt notice regarding increase in the tax rate
It is pertinent to note that there is already a severe petrol shortage in karachi as the Oil Tankers association has gone on strike against the increase in taxes.