The key suspect in a case of firing at former cricketer Wasim Akram tendered an apology  on Sunday.
On August 5, Akram remained unhurt following an attack on his car near National Stadium in Karachi.
The suspect, Major (retd) Amirul Rehman, in a letter to Wasim Akram in a apologetic tone stated "You are our national hero, our pride. How can I think to fight with you?"
Rehman further added  that he had to face strong opposition from his family due to the road-rage incident.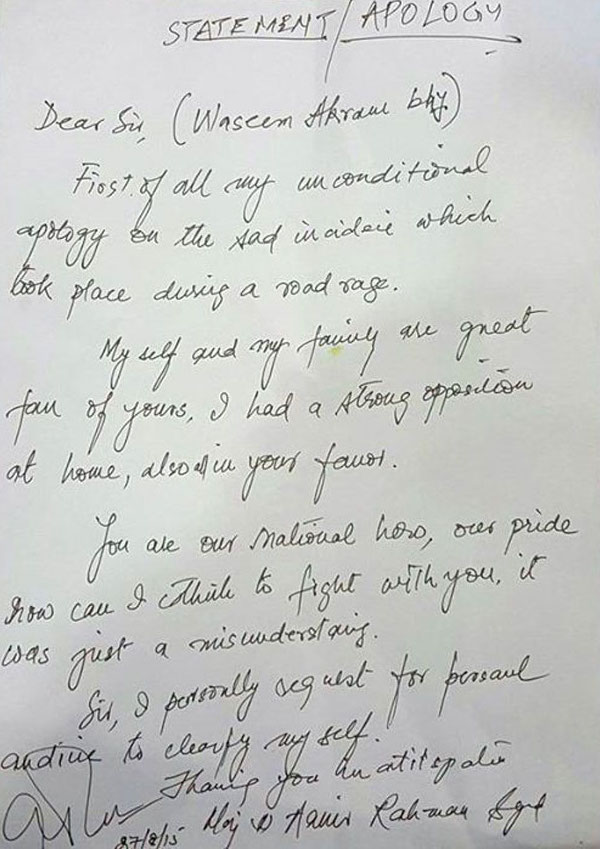 Following a row with the driver of the car, a 2002 Honda Civic, the private guard sitting with the driver fired at Akram's car.
Before police could arrive at the scene, the driver and his guards managed to flee. However, there were no casualties reported during the incident.