At least six militants were killed in a clash with security forces in North Waziristan Agency on Monday.
According to Inter Services Public Relations (ISPR), LT-Col Faisal Malik and Sepoy Zohaib Shaheed also embraced martyrdom in the clash.
Pakistan army had launched a ground offensive to cleanse Shawal town of North Waziristan from militants.
The army chief directed achievement of military objectives and commended ideal air and ground forces coordination for better effects.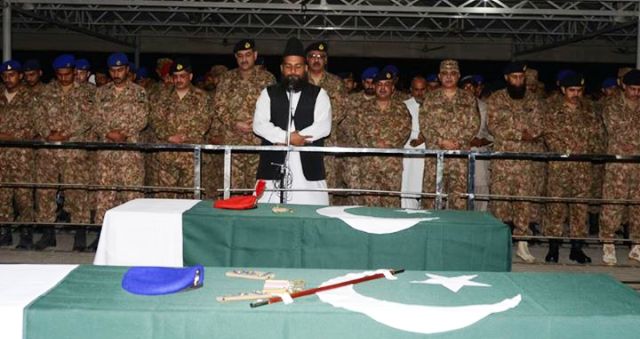 Nimaze Jinaza, of Lt Col Faisal Malik shaheed and Sepoy Zohaib Shaheed who laid their lives in Shawal operation today, was held at Army Graveyard Race Course Ground Rawalpindi.