Chairman Pakistan Tehreek-e-Insaf (PTI) opposed Turkish ambassador's demand to close down educational institutions in Pakistan run under administration of Turkish religious leader Fethullah Gulen.
Imran Khan on a Twitter message, questioned that why Pakistan school children should have to pay for Turkish coup attempt and how could Turkey possibly be affected by Pakistan school kids?
In the message he extended his support for the Turkish democracy and clarified that Pakistan already had low literacy rate and closing down a large network of schools could be disastrous for the country.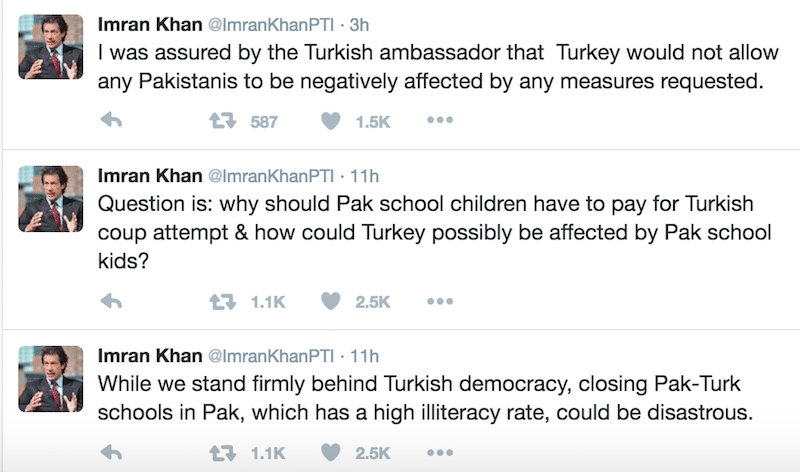 Turkish ambassador to Pakistan had in a recent statement asked Pakistan to close all schools run by Gulen, the US-based leader who is accused of masterminding the recent putsch attempt in Turkey.