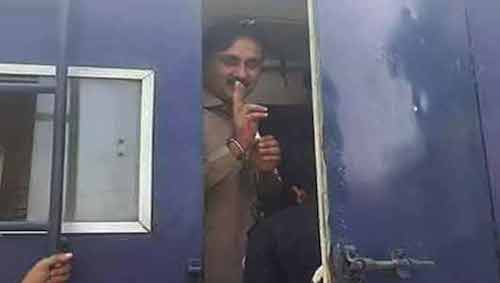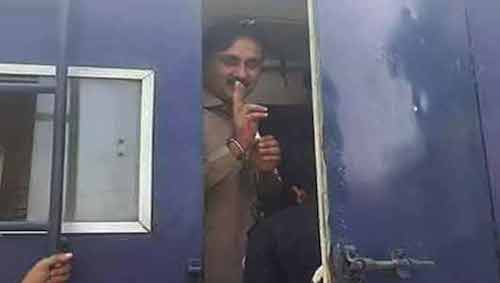 Pakistan Tehreek-e-Insaf 's (PTI) legal team on Saturday  visited Multan Jail to recorded statement of MNA Jamshed Dasti.
PTI's legal team was headed by lawyer Shahid Gondal and will submit a bail petition on Dasti's behalf.
Recording statement Dasti said he was arrested on June 8 and brought to the police station.
Dasti alleged that there were snakes, scorpions and mice in his jail cell and added that he was first kept in Multan Jail and was then transferred to a prison in Dera Ghazi Khan.
Dasti also told the legal team that the jail authorities deprived him of sleep for many days and he was not fed during Ramazan.
Punjab Law Minister Rana Sanaullah earlier had constituted a medical board to probe Dasti's claim of being tortured.
The medical report by the board found no visible marks of violence, however, expert advise was sought from a cardiologist, physician and dental surgeon on complaints of chest pain, epigestrim and toothache.
Chief Justice Lahore High Court also took notice of the MNA's alleged torture and demanded a report on the matter from the sessions judge Sarghoda and the anti-terrorism court.
The judges will send their report after visiting the jail on June 30. (PhotoNews / Geo News)