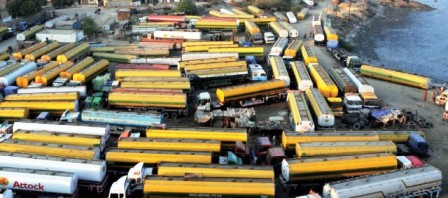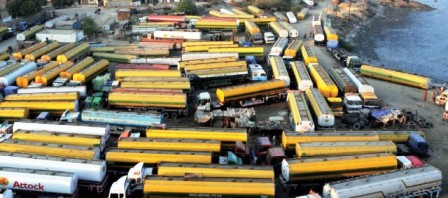 All Pakistan Oil Tankers Association (APOTA) has called a countrywide strike starting Monday.
According to Chairperson APOTA, Yousaf Shahwani, the strike has been called in protest of the safety rules of Oil and Gas Regulatory Authority and the fines being levied by the Motorway police.
"OGRA and the Motorway police are being unfair," he said, adding the owners of oil tankers pay advance tax for three months to the government, but it was not giving them any relief. "They're instead exploiting us."
OGRA decided to implement the safety rules after the horrific incident in Ahmedpur East, which claimed lives of over 200 people.
Following the recent tanker incidents, the Motorway police was bent on levying penalties, while the patrolling police was harassing the oil tanker owners in Punjab, Shahwani said. And in Sindh, he added, the excise police was extorting them.
The association members have decided to not supply oil to fuel stations in protest for an indefinite period, until their demands are met.