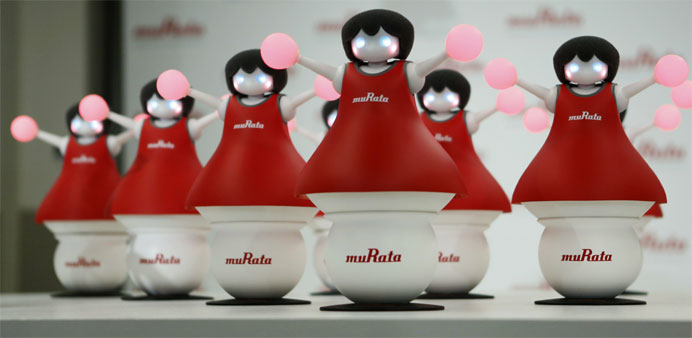 A team of cheerleading robots made their dancing debut in Tokyo on Thursday as creator Murata Manufacturing demonstrated its cutting-edge sensor technology. With Japanese pop music playing in the background, 10 doll-like robot girls with illuminated pom-poms rolled out onto a stage to perform their choreographed routine.
The cheerleaders stand 36-cm tall with matching bob hairstyles that hide the complicated machinery inside their heads.
The team's advanced gyro sensors keep them from falling off the balls that they wobbled on. They have LED eyes that shine in different colours as they manoeuvre into various formations.