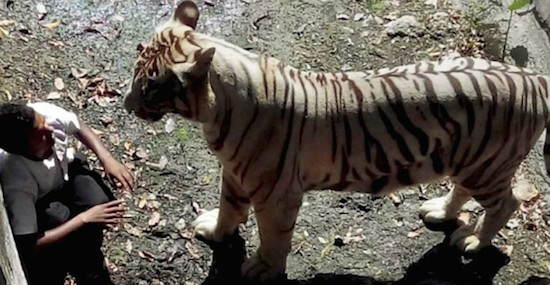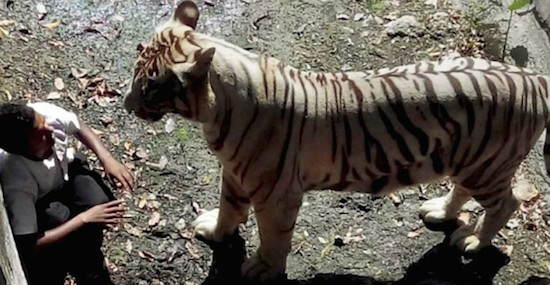 A white tiger mauled and killed a youth after he fell into the animal's moat in the Delhi zoo on Tuesday.
The incident created a sensation and word soon spread through the India, with photos and video of the tiger.
According to eyewitnesses and zoo officials the young man Maqsood, 22, a resident  Delhi, while crossing the stand off barrier of the white tiger's  fell into the moat.
The tiger, named Vijay, which was some distance away, saw the man in the concrete moat and bounded up to him.
An agitated crowd began screaming and throwing stones to deter the tiger, but in vain. After swiping at Maqsood once, the tiger killed him by crushing his neck with a single bite.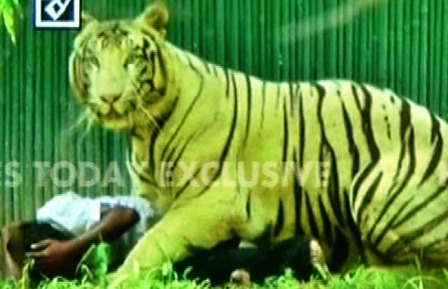 *Photo Courtesy "India Today"
The police, Maqsood's father told them of his son's mental problem but he did not show any medical documents to support this claim.
Another eyewitness "Himanshu"  told India Today reporter that the "The man was cowering in fear and appeared to be pleading with folded hands to the tiger to spare him."
* Watch Video of  Delhi zoo Incident (Minors are strictly prohibited) .. CLICK HERE