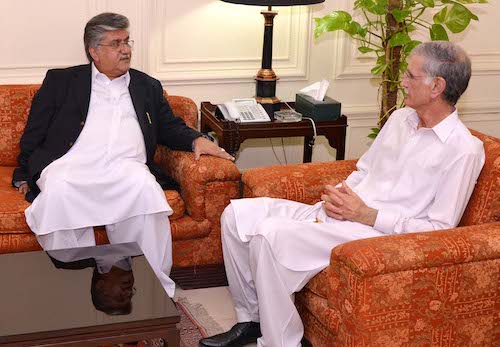 The provincial government of Khyber Pakhtunkhwa (KPK) has decided to remove the managing director of Bank of Khyber (BoK).
During the provincial cabinet meeting, it has been decided to remove Managing Director Shams-ul-Qayyum of BoK from his duties.
Qayyum had previously accused the provincial finance minister of corruption and nepotism in a notice printed in a newspaper.
The BoK managing director has been charged with breaching his employment contract.
Earlier, Jamaat-e-Islami (JI) parliamentarians had signalled to quit the Khyber Pakhtunkhwa government over BoK rift.
JI had demanded that the PTI government sack BoK's managing director for levelling 'serious and baseless allegations' against its member and Finance Minister Muzaffar Said last year.
The coalition party had expressed its concern over the provincial chief minister delaying the decision to remove BoK's managing director and a decision to not grant more time to the government on the BoK matter was made by the party. (PhotoNews / Geo News)