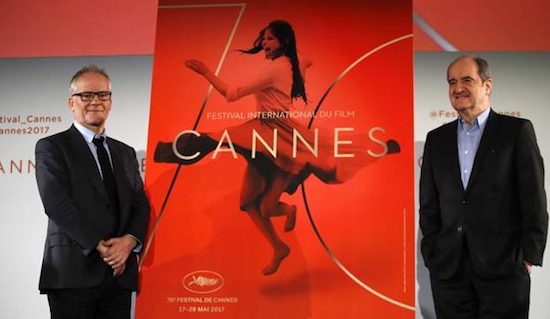 Sofia Coppola´s Civil War thriller "The Beguiled" starring Nicole Kidman and "Happy End" by Austria´s Michael Haneke starring French icon Isabelle Huppert are among the 18 films picked to compete in Cannes, organisers said Thursday.
Also in the running at the 70th anniversary edition of the festival will be Todd Haynes´ "Wonderstruck", relating the parallel stories of two deaf American children in the 1920s and the 1970s, festival director Thierry Fremaux told a Paris news conference.
Another film in the running for the prestigious Palme d´Or will be "Redoubtable" by the director of the Oscar-crowned "The Artist", Michel Hazanavicius, about the love affair between Jean-Luc Godard and actress Anne Wiazemsky.
In "The Beguiled", Colin Farrell plays a wounded soldier who seduces all the women around him, with disastrous consequences. (AFP)