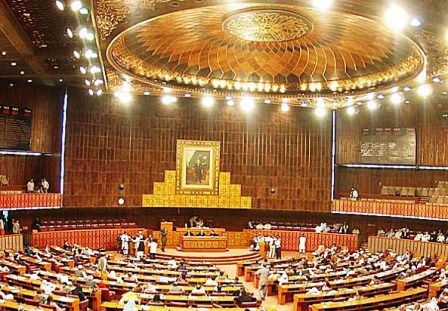 The Senate on Wednesday unanimously passed an Anti-Terrorism Bill 2014 reflecting the federal government's resolve to constantly review and strengthen counter terrorism financing regime and to bring it at par with International Standards.
Minister for Science and Technology Zahid Hamid moved the Bill pleading the consent of the House to amend Anti-Terrorism Act 1997 since it was not at par with international standards and had many loopholes.
The National Assembly has already passed the Bill. And now after the signatures of the President it will become an Act and come into force across the country forthwith.
Leader of the Opposition Chaudhary Aitzaz Ahsan said the opposition was facilitating the passage of the Bill with the hope that the government would incorporate opposition's amendments in a new bill to be introduced after budget session.
Zahid Hamid assured his cooperation.