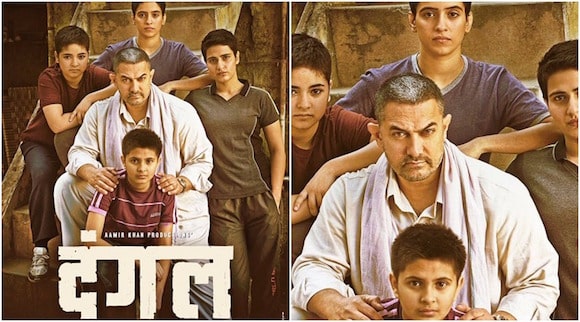 The poster of the Amir Khan's new film Dangal is inspired on true story story of two champion female Indian wrestlers, Geeta Phogal and Babita Kumari.
in Dangal, Aamir Khan plays father role of Mahavir Singh Phogat, who taught wrestling to his four daughters.
Phogat is the first Indian female wrestler to have qualified for the Olympics and the first to win a gold medal in women's wrestling at the 2010 Commonwealth Games.
Kumari has also won silver and gold medals at the 2010 and 2014 Commonwealth Games respectively. The sisters grew up in a small town in the northern state of Haryana, defying patriarchal norms by training in a male-dominated sport like wrestling. Their example has been followed by four of their sisters, who've won numerous medals as well.
"My four on-screen daughters are Dangal's heart. Dangal isn't just a story about a father-daughter relationship, but beating the odds with conviction," Khan said. His character, the senior Phogat, was a wrestler, who was initially ridiculed for introducing his daughters to the sport.
Khan also tweeted the poster with the film's tag line, "Are my girls any lesser than the boys?"