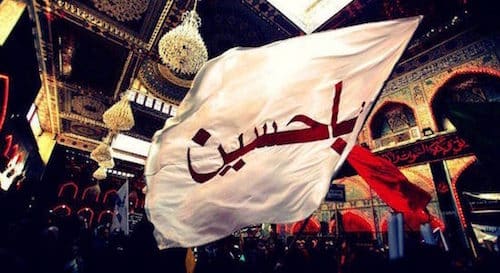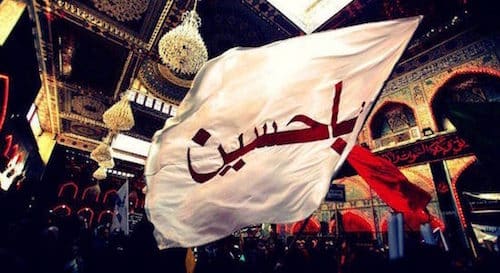 Youm-e-Ashur is being observed across the country honouring Imam Hussain (AS) and the martyrs of Karbala are being taken out today across various cities in Pakistan on Sunday.
Processions has been taken out across the country to mourn the sacrifices of Imam Hussain (AS) and his followers who fought till their martyrdom against the forces of Yazid.
Alam, Zuljinah and Taazia are also part of the processions to highlight the tragedies of Karbala.
Cellular and internet services have begun to be suspended in Karachi, Jacobabad, Shikarpur, Kashmore, Khairpur, Haripur, DI Khan and Lakki Marwat, among other areas.
Karachi
The main procession commenced from Nishtar Park.
In order to prevent any untoward situation from occurring, law enforcement agencies are on standby and strict security arrangements have been undertaken. As many as 150 snipers have been deployed atop various buildings from Numaish Chowrangi to Kharadar.
The procession will be monitored by 300 cameras and aerial surveillance will also be conducted. Thousands of police and Rangers personnel are deployed for the security of the rally's participants. 6,000 Sindh Police personnel are on duty to deal with any untoward situation.
Lahore
In Lahore, the central procession taken out from Nisar Haveli and will conclude in the evening at Karbala Gamay Shah. Participants of the rally will perform Zuhr prayers at Rang Mahal Chowk while Maghrib prayers will be offered at Karbala Gamay Shah.
250 CCTV cameras have been installed to monitor the situation. Snipers have been posted in different locations to enhance the security of the procession.
Quetta
The main rally in Quetta has been taken out from Rehmat Chowk at Alamdar Road. Foolproof security measures have been undertaken to deal with any untoward situation.
Multan
In Multan, the main procession has been taken out from Heera Haidery and will pass through its traditional routes. Strict security arrangements have been made in order to provide security to participants of the rally. All surrounding routes leading to the procession have been sealed.
Islamabad & Rawalpindi
In Rawalpindi, the main procession has been taken out from Imambargah Ashiq Hussain. Five big rallies will merge into the procession, which is being protected by 7,000 security personnel.
Fawara Chowk and Committee Chowk are the two entry points into the procession. As many as 450 cameras have been deployed on the route of the rally to aid its monitoring. Pakistan Army and Rangers personnel have been deployed for the safety of the rally's participants.
Surrounding routes leading to the rally have been sealed with barbed wires and containers
In Islamabad, the main mourning procession will be taken out from sector G-6 and will pass through all the traditional routes whereas in Peshawar, the central rally will commence from Imambargah Agha Syed Ali Shah in Meena Bazaar.