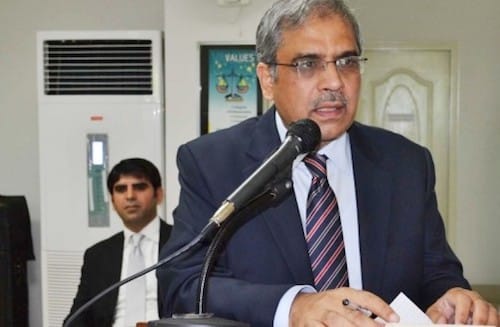 The federal government appointed Tariq Bajwa as the new governor of the State Bank of Pakistan (SBP).
President Mamnoon Hussain has signed the summary regarding his appointment, said an official of the finance ministry.
Bajwa retired last month as finance secretary.  Bajwa has served  general manager at Pakistan International Airlines and secretary finance Punjab from 2010 to 2013 and the chairman of Federal Board of Revenue (FBR) from July 2013 to October 2015.
He has been tasked to ensure financial soundness of the banking sector as well as supporting the government's economic reforms agenda.
Bajwa did his Master in Public Administration from Harvard with a focus on economic subjects. He is the only Pakistani who won prestigious Littauer fellowship.
Bajwa will be the third bureaucrat to be appointed as head of the central bank.