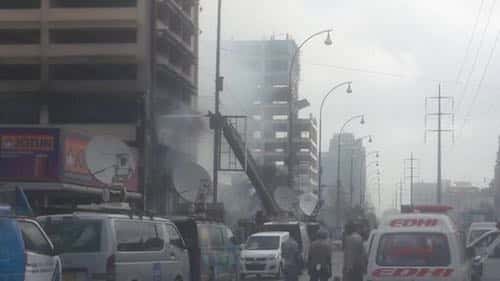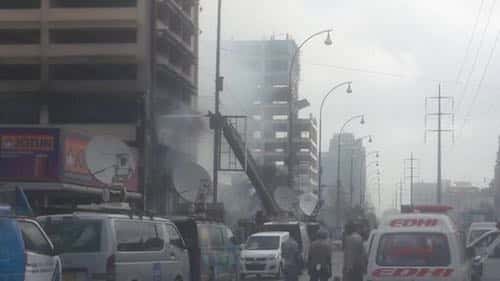 A short circuit in Pizza Hut Boat Basin, Karachi, set the restaurant on fire on Sunday.
According to initial reports, a fire erupted at a Pizza Hut restaurant early Sunday in Karachi's Boast Basin area.
Five fire brigade vehicles and one snorkel is currently trying to extinguish the fire at the building's first floor after having doused the flames at the ground floor.
Rescue officials said the gas cylinders and plastic furniture of the restaurant aided the spread of the fire.
No loss of life or injuries were reported in the incident.