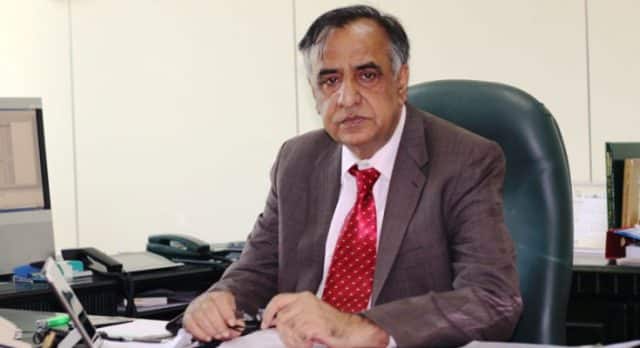 Federal Investigation Agency (FIA) on Friday arrested Security & Exchange Commission of Pakistan (SECP) chairman Zafar Hijazi.
FIA arrested SECP Chairman was arrested from outside a special court in Islamabad after his bail application was rejected.
The SECP chairman faces charges of tampering with records of Sharif family's companies.
The joint investigation team (JIT) – probing into Sharif family's offshore assets  in line with the apex court's April 20 verdict in Panamagae case – had earlier alleged that the SECP tampered with records of the sugar mills.
On June 19, a three-judge bench of the Supreme Court hearing the Panama case had directed the FIA director general to launch an inquiry into the allegations by the six-member inquiry panel that the SECP had tampered with the records of the Sharifs' companies. Subsequently, the top court had constituted a four-member FIA team to probe into the allegation.