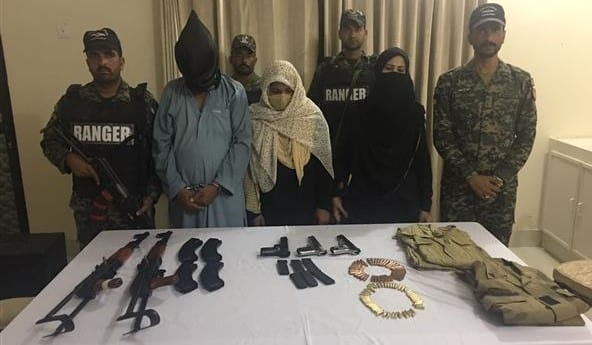 On a Intelligence Based Operation (IBO) by Pakistan Rangers Punjab alongwith Police and intelligence agencies in D.G. Khan arrested 2 terrorists  facilitator including women operatives.
Law Enforcement Agencies (LEAs) have also seized huge quantity of illegal / automatic weapons, ammunition and  LEAs uniforms were recovered from these gangs.
According to Inter Services Publication Relations (ISPR) press release, the weapons & ammo were being transported for terrorist activities in major cities of Punjab & Sindh .