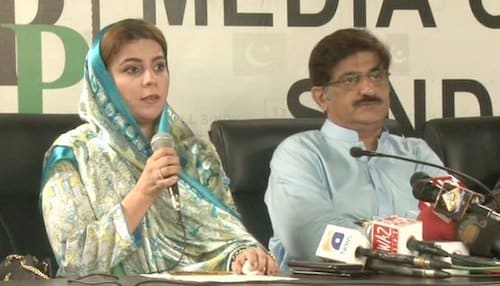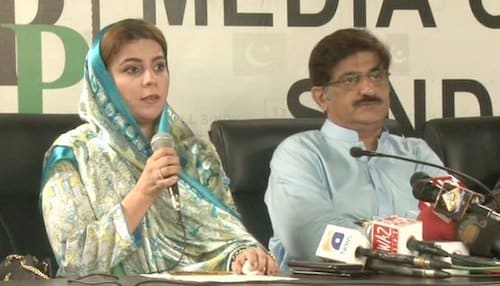 Pakistan Tehreek-e-Insaf (PTI) leader Naz Baloch announced joining Pakistan Peoples Party (PPP) on Sunday.
Naz Baloch addressing a press conference along with Sindh Chief Minister Murad Ali Shah and senior PPP figure Faryal Talpur at the party's media cell, she said "I've returned home as my father laid down the foundation of the PPP alongside Zulfiqar Ali Bhutto".
"I am a representative of Sindh. I disagree with the PTI's policies which focus only at Punjab and the centre's politics," she said.