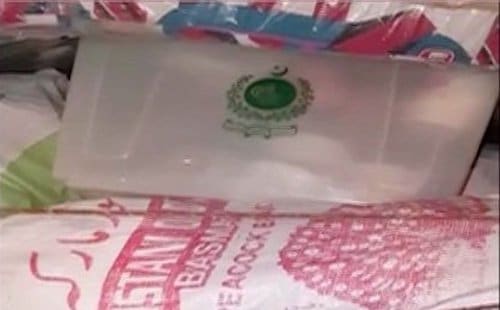 A ballot box of PS-114 was discovered in a private car in the city's Mehmoodabad area on Wednesday.
Muttahida Qaumi Movement Pakistan (MQM) has already alleged that the PS-114 by-election was rigged.
MQM Pakistan pointed that the ballot box in question was purchased from a scrap-seller for Rs 60 three years ago, the owner of the box, a lady, said in a statement to the police.
The box was used to store household items, she added.
The by-election was won by Pakistan Peoples Party's Saeed Ghani, who bagged 23,840 votes, according to unofficial and unconfirmed results from all 92 polling stations. Ghani was followed by MQM-Pakistan's Kamran Tessori, who secured 18,106 votes.