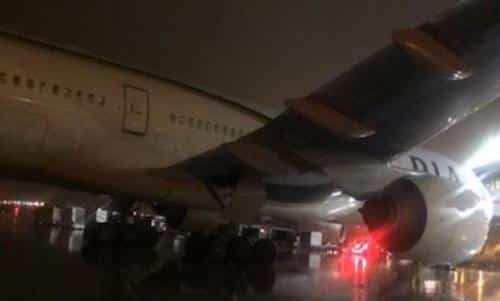 A Pakistan International Airlines plane collided with the engine during refuelling at the Toronto Pearson International Airport.
According to PIA spokesman, flight PK-789 sustained minor damage when the refueling vehicle crashed into the plane's engine, rendering it unfit for flight. The aircraft has been shifted to a hanger for repair and maintenance.
The flight, which was to take off from Toronto to Lahore, is expected to be delayed by 16 hours.
Passengers have been transferred to hotels. PIA spokesperson further added
"PIA apologises for the delay and inconvenience caused to its passengers," he said,
PIA has demanded a detailed report on the incident from the company that provides services to the national airline at the Toronto airport.
The spokesman said that PIA has informed the local service-providing company of the incident and sought an explanation.