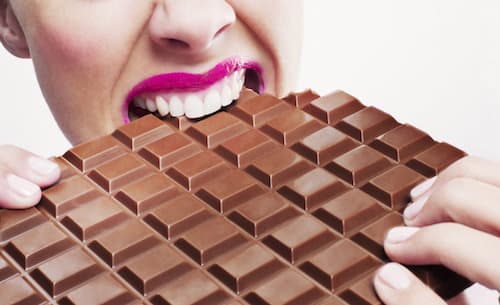 Sugar and chocolate confectioneries are a class of food items that are loosely based around savories such as sugar and chocolate, both of which are particular favorites of Pakistanis in general, in both rural and urban locales. They may also include butter, caramel, biscuits, and different kinds of nuts and raisins added as extra flavors.
What is chocolate?
Chocolate is manufactured from the seed of the tropical Theobroma cacao tree. Cocoa, by itself has been cultivated for at least three thousand years or so. In fact, it is believed by the archeological community that the as far back as 1100 BC, (during the long-ago days of the Aztec civilization) people made it into a beverage drink called Nahuati, roughly translated as "bitter water".
However, it was during the industrial revolution that chocolate making really came into its own when machinery was used to crush cocoa and pound it into cocoa butter which in turn led to the creation of modern chocolate as Pakistanis love to eat it.
However, the largest market by hemisphere for sweet confectionary and chocolate products still happens to be Europe which accounts for a massive 50% retail sales for all chocolate products the world over. In Europe, the Swiss not only make some of the best chocolate in the world, but are also its largest consumers as well. With an average Swiss eats, around 23 pounds of chocolate every single year.
While the Germans accounted for around 18% of all chocolate exports worldwide. The Europeans are also the market leaders when it comes to innovation and have launched multiple new products. Unlike their North American counterparts who rely on the power of their brand loyalty to retain their customer base.
However, the American company Mars is still the biggest manufacturer of chocolate in the world with annual sales figures hovering around $19 billion.
The recent surge in global chocolate sales has been widely attributed to a rapid urbanization and higher incomes. And this holds true especially for Pakistan where demand for chocolate confectionary especially Lindt and Cadbury is at an all-time high.
However, even as sales are rising, there is growing awareness amongst the end consumers of the potentially harmful effects of chocolate consumption. Sugar and chocolate confectionary items are widely perceived to be a factor in the rise of both obesity as well as diabetes. Both surging problems for the upper class in the country.  This is because most such products are more calorie dense then most wholesome natural fruits and vegetables. And a lot of people are switching to fresh fruits and juices to satisfy their 'sweet tooth' craving
To counteract this perception, many leading manufacturers of chocolates, as well as biscuits and other confectionary items are trying to develop sugar free alternatives to their typical high calorie products for the health-conscious Pakistani consumer.
However, in spite of the negative hype now increasingly being associated with this industry its growth rate has not being unduly effected. This is in part due to research that point to chocolate having mood alleviation properties, and that is why more and more people are eating these 'Sweet Delights' as a simple 'pick-me-up' when feeling depressed.