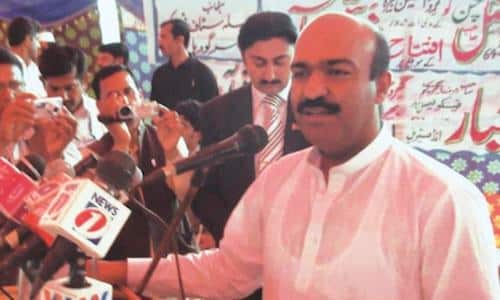 Pakistan Peoples Party Punjab Secretary General Nadeem Afzal Chan resigned from his post on Friday.
According to sources, PPP Punjab's secretary General Chan has resigned from his post, however, PPP Chairperson Bilawal Bhutto Zardari has not accepted his resignation and directed Nadeem to continue working on the post.
Co-chairperson Asif Ali Zardari has called Chan to withdraw his resignation, however, he has requested the party leadership to accept his resignation following his brother Waseem Afzal joined political rival, Pakistan Tehreek-e-Insaf (PTI).
"Since my brother has joined political opponent, I should resign from the post on ethical grounds," he remarked.
"I am leaving the post, not the party," the politician had shared, adding "I am faithful to the party and continue to work for it."