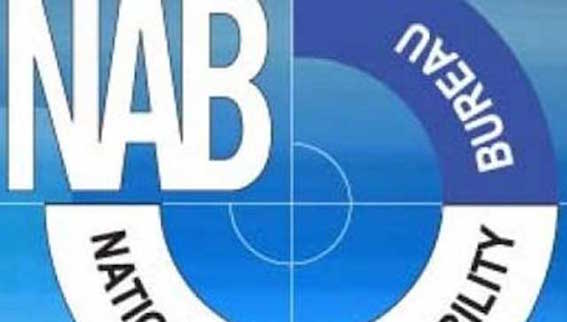 The National Accountability Bureau (NAB) has forwarded four references against the Sharif family and Ishaq Dar to the NAB headquarters on Friday for final review for approval of the executive board.
According to sources, following meetings at the NAB Lahore and NAB Rawalpindi offices under respective Director Generals after which NAB Lahore forwarded two references to the headquarters; one against the ownership of Avenfield apartments recommending seizure of Sharif family properties and freezing of bank accounts.
The second reference forwarded by NAB Lahore is against Ishaq Dar for owning assets beyond his means.
The NAB Lahore had recommended to include names of the Sharif family members and Ishaq Dar on the Exit Control List (ECL).
The NAB Rawalpindi has also forwarded two references to the headquarters; the first one against the purchase of the Azizia Steel Mills and a second one against the various industrial assets owned by the Sharif family including the Hill Metal Establishment.
Sources claim that NAB' regional offices have recommended seizing all Sharif family assets and freezing their bank accounts of Nawaz Sharif, Hamza, Hussain and Maryam Nawaz, further adding that recommendations to include Sharif family members in the ECL were sent over a fortnight ago – but no action was taken.
The NAB executive board meeting will be called after Eid-ul-Azha and will be presided over the NAB chairman.