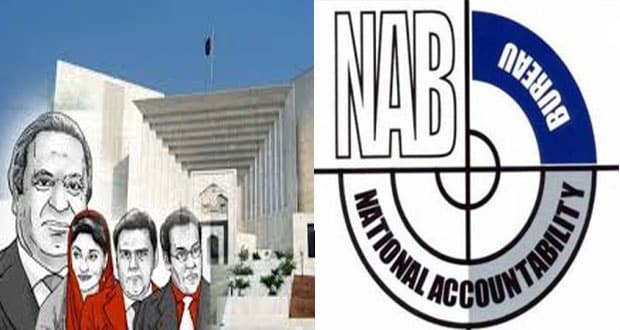 The National Accountability Bureau (NAB) filed petition in the Supreme Court against the decision of the Lahore High Court.
The Lahore High Court dismissed the Hudaibiya Paper Mills case against the Sharif family.
Former prime minister Nawaz Sharif, his brother and Punjab Chief Minister Shehbaz Sharif and Shehbaz's son and MNA Hamza Shehbaz, among other family members have been nominated in the petition.
In the petition, the NAB has pleaded the Supreme Court to dismiss the LHC's decision and to order a re investigation into the scam as per the new evidence which surfaced in the Panama case Joint Investigation Team report.
On Friday, NAB assured the Supreme Court that it will be filing the appeal in the Hudaibiya Paper Mills case.