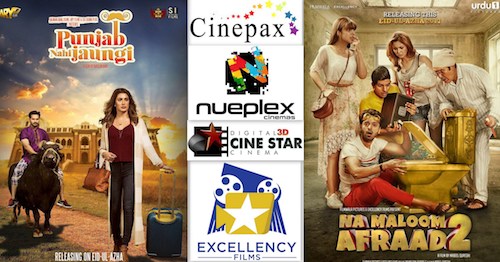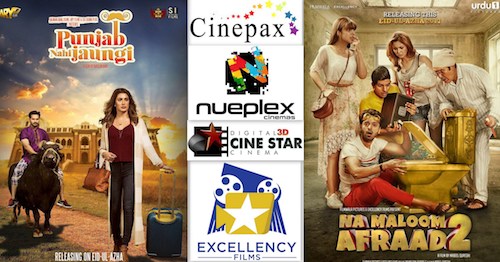 Pakistani films hit the box office on Eid-ul-Azha are doing better business running as compared to Indian films exhibited in the country.
According to sources from Pakistan film Industry, Pakistani film 'Na Maloom Afraad 2', has so far done a record business of
Rs 60 million since the first day of Eid.
The other film, 'Main Punjab Nahi Jaoun Gi', earned Rs 50 million since Eidul Azha. These two films are expected to do more business.
Pushto film, Jorm-o-Saza, staring Arbaz Khan and 'Lambe' staring Usman Najam also doing a good business at the box office. (APP)