A sneak peek at one of Pakistan's most controversial action flick!
Few directors have the courage to take on sensitive topics that upset the 'powers that be' and still fewer have the necessary 'panache' to create a cinematic experience that is not only enjoyable but also leaves many answered questions.
Asher Azeem is one such director and "Maalik" is one such movie. It is indeed a scathing indictment of the 'Wadara' (Feudal Lord) culture, so much so that the current govt in Sindh had initially banned it. The ban was challenged in court though Senator Farogh Naseem and his excellent team of brilliant lawyers that led to the over turn of the ban.
Even though all three Censor-boards had cleared the movie, it was banned purely for  political reasons, especially in Sindh. A first in Pakistan's chequered history.
The story revolves around a crack SSG unit of commandos who are the nation's first line of defence against terrorists and their elk. Long after these fearsome warriors retire, they continue to serve their country as a sort of 'security come vigilante' force who are now the last line of defence of the weak against all-powerful evildoers. The plot loosely centres around a Pashtun family settled in Karachi, a school teacher and his family somewhere in interior sindh, and the chief minister whose lust and avarice destroys them all and eventually himself as well.
The main villain of the movie is the chief minister or "Maalik" who crushes a school teacher who dares stand up against him. He has the teacher's lawyer daughter abducted and even as her father pleads for mercy he decides to murder her. And indeed murder he did, after she was viciously raped and gang raped by first him and then his equally evil henchmen.
The local Station House Officer (SHO) then proceeded to pin the blame of the murder on the innocent brother of the equally innocent victim. Their mother could not handle these dual tragedies and lost her life to a precipitant heart attack. The family was utterly destroyed. He continued his appalling reign of terror raping and pillaging at will anyone who took his fancy. While the commandos who had hitherto been the nation's first and last line of defence were reduced to being his personal bodyguards. Till eventually he had his comeuppance and paid the price of his crimes.
The action of the movie was exceptional and could easily rival any mega budget Hollywood offering. The plot while being gripping did have many loose ends that were never satisfactorily explained. What ever happened to the evil CM's equally evil henchmen for instance? But nevertheless, in the annals of never wrecking thrillers, "Maalik" has made a place for itself. This has a lot to do with both Ashir's acting as well as Hassan Niazi' show stealing performance as the despised CM. Indeed, so naturally does he portray the raw evil of his character that people watching the movie simply could not help cursing him every time he appeared on the screen.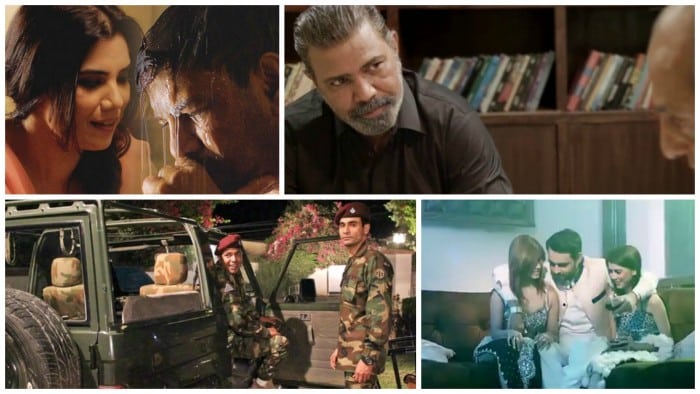 Thanks to the ban on Indian movies. Maalik is making a comeback on the cinema screens all over the country. If you have been unfortunate enough to miss it before, book yourself a seat now.
By: Tahir Shabbir