At least 16 people were killed and 19 injured in an explosion at the Kot Lakhpat vegetable market near Arfa Kareem IT Tower in Lahore on Monday.
Police and rescue services have reached the site of the incident and are investigating the nature of the explosion.
According to police, the explosion took place near the Arfa Karim IT Tower. Several motorcycles and at least one vehicle has been reported damage in the explosion.
Police sources have said that the explosive device was likely planted along the roadside.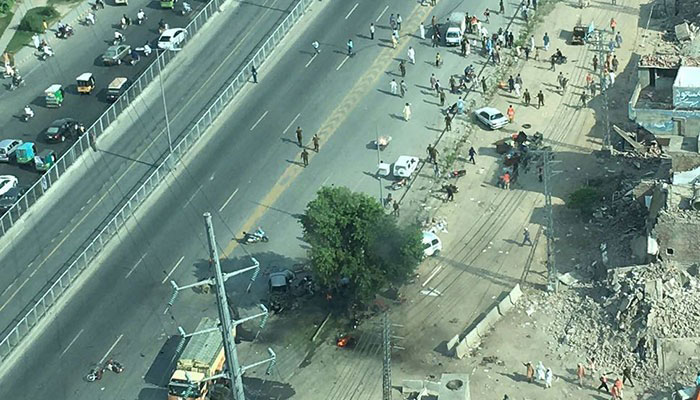 Medical aid is being provided to the injured and the area has been cordoned off by security forces.
Spokesperson Punjab government Malik Ahmed Awan said the city district government's anti-encroachment department was conducting an operation against land mafia at the time of the attack.
The injured have been shifted to Jinnah Hospital and other nearby hospitals. Several of the injured are in critical condition.