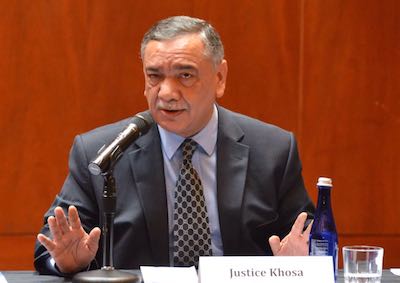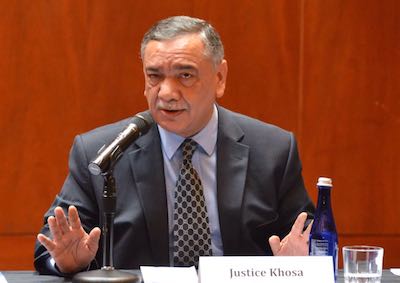 Supreme Court Justice Asif Saeed Khosa distant himself from the three-member bench hearing the National Accountability Bureau (NAB) plea against the decision of the Lahore High Court quashing the Hudaibiya Paper Mills case against the Sharif family.
On Monday, Justice Khosa remarked that, he had written 14 paras on the Hudaibiya case in the April 20 judgment of the Panama case, thus it would thus not be appropriate for him to adjudicate the case.
The bench for the Hudaibiya case, headed by Justice Khosa and comprising Justice Dost Mohammad Khan and Justice Mazhar Alam Miankhel, was constituted on Friday.
During the hearing, the NAB prosecutor requested that the case should be taken up next week after formation of a new bench.
On September 20, NAB filed an appeal in the Supreme Court against the LHC decision, naming former prime minister Nawaz Sharif, his brothers Punjab Chief Minister Shehbaz Sharif and late Abbas Sharif, their mother Shamim Akhter, Shehbaz's son and MNA Hamza Shehbaz, Nawaz's daughter Maryam, and others as respondents.