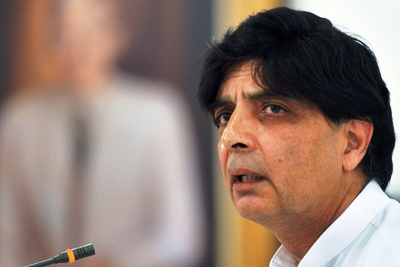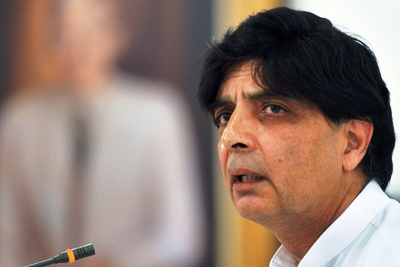 Interior Minister Chaudhry Nisar Ali Khan's much awaited press conference, which was postponed on Sunday, is scheduled to take place today.
Interior Minister called up his Sunday's press conference due to suffering from back pain, as doctors advised to rest for at least one more day before holding a press conference.
Sources had said that contrary to popular perception, the presser would not be against the government or the prime minister as the minister was likely to lash out at the role of opposition parties in the Panama Papers affair.
Sources had stated further that the minister may only resign from his ministry in protest if Defence Minister Khawaja Asif becomes the interim premier in case the prime minister leaves office.