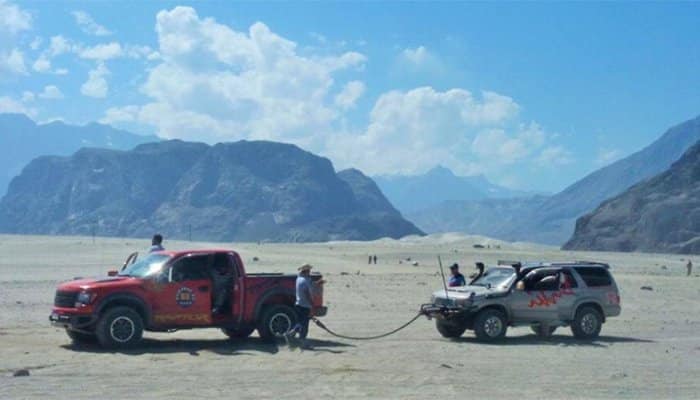 Three days Skardu Jeeps, bikes Rally has entered into final day in Shigar Valley on Sunday. Over a 100...
Police in Pakistan's far north have set up a special high-altitude unit in a bid to entice back climbers after a group of foreign mountaineers were massacred by militants in the region in 2013. The new 50-strong unit will be trained by professional climbers and equipped with special gear...
Read more
PTI chief Imran Khan earlier yesterday said Nawaz Sharif-led PML-N government has started pre-poll rigging in Gilgit Baltistan (GB) by nominating Barjees Tahir as governor, and warned of taking to the street if rigging took place. Pakistan Tehreek-e-Insaf chairman said that Nawaz has appointed his own 'umpire' but PTI...
Read more